VTech Learn and Sort Helicopter
VTech
Product SKU: 3VTI-80-75103
The sky's the limit as you propel playtime to new heights with the Explore & Learn Helicopter™ by VTech®! Watch learning take flight with the 2-in-1 push pull toy that teaches your little one colors, numbers and more. Sort the four color blocks into the helicopter and activate fun responses that teach your child colors and counting. Spin the propellers to hear realistic sound effects and roll the helicopter across the floor for take-off to activate fun responses for exciting role-play. With this educational toy, little minds will soar while learning lessons in numbers, letters, animals and music.
Product Number: 80-075100
Battery: 2AA Batteries Required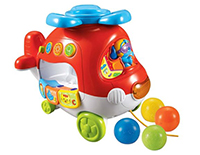 2-in-1 push pull helicopter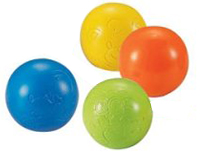 Sort the 4 color blocks into the helicopter and a sensor teaches colors and counting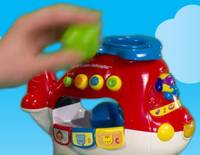 Spinning propeller plays realistic sound effects for role-play fun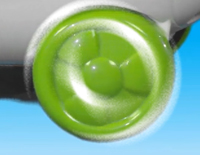 Wheels roll for take-off and activate fun responses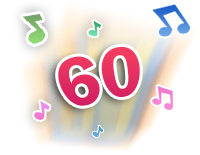 Over 60 sing-along songs, music, sound effects and fun phrases
Developmental Benefits:

Discovery Exploration, Under 3

Hand Eye Coordination

Motor Skills

Language Developmen
Subject to availability. Colours and styles may vary. If you have a preference please note it in the order comments. Each of the items that may appear separable on the group photo may be sold individually.
---